Flag Football (7 v 7) - Weeknight Indoor League (MEN'S) - Union Point Sports Complex
| | | |
| --- | --- | --- |
| Type | Close | Cost |
| Super Early | 01/01/22 | $139.00 |
| Early | 02/08/22 | $149.00 |
| Regular | 01/31/22 | $149.00 |
| | | |
| --- | --- | --- |
| Tier | Expires | Price |
| Super Early | 01/01/22 | $139.00 |
| Early | 02/08/22 | $149.00 |
| Regular | 01/31/22 | $149.00 |
| | | |
| --- | --- | --- |
| Tier | Expires | Price |
| Super Early | 01/01/22 | $1095.00 |
| Early | 02/08/22 | $1195.00 |
| Regular | 01/31/22 | $1195.00 |
It sure doesn't get much better than this! We're back for a 4th straight year in the bubble at Union Point Sports Complex! Games will be played on Tuesday and/or Wednesday, pick your preference of day to play. Teams will play one game per week. This league will be split into an A and B division if team numbers permit. Our first season in 2021-2022 has featured 10 teams and we can accommodate up to 14 for the 2nd session!
Games played on turf indoors at Union Point Sports Complex
Two 20-min running halves
Teams may play double headers and/or get byes
Play 7 v 7
Teams get 10 Dri-Fit shirts (S-XXL). Additional shirts are $8 each ($10 for XXL).
2 Referees per game
The team fee doe not include the $35/per game referee fee to be paid in cash at the field.
All teams must provide their own "pop flags" No other style of flag is acceptable. Flags can be purchased for $10/flag from our staff.
Top teams qualify for tournament style playoffs
Individual and Small Group fee includes referee fees during the regular season only.
All league start dates and field locations are subject to change based on the supply and demand of field space and the number of registrations. HUB Sports reserves the right to adjust the league offerings as necessary.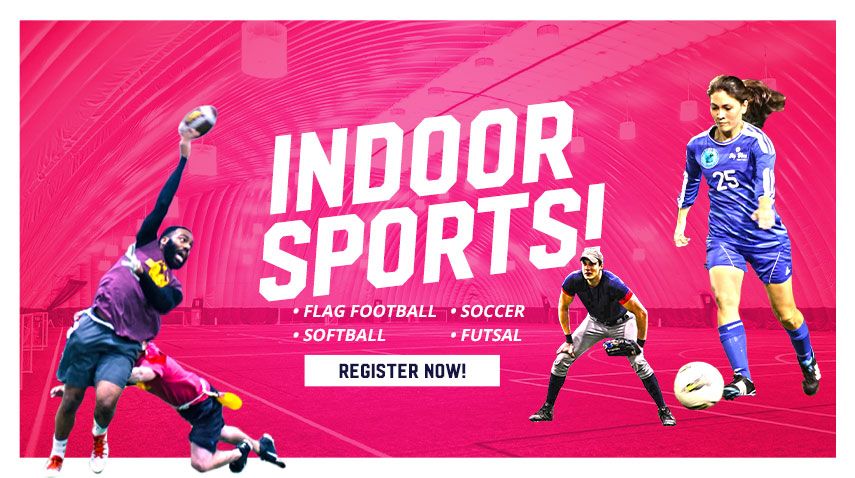 Team Shirts
Team Duffle Bag
Daily Updated Standings
League Prizes
Nearby Parking
Mass Transportation
PLAYER RESOURCES
MANAGING MY TEAM
REFEREE RESOURCES