Pickleball - Beginner Bash (OPEN) - The Track @ New Balance
| | | |
| --- | --- | --- |
| Type | Close | Cost |
| Super Early | 05/23/23 | $69.00 |
| Early | 06/02/23 | $79.00 |
| Regular | 06/14/23 | $89.00 |
| | | |
| --- | --- | --- |
| Tier | Expires | Price |
| Super Early | 05/23/23 | $69.00 |
| Early | 06/02/23 | $79.00 |
| Regular | 06/14/23 | $89.00 |



Beginner Bash
- Everything you wanted to know about pickleball but were afraid to ask! Join us at Boston's newest facility out there - the TRACK @ New Balance on Thursday, May 25th from 7:00-9:00 PM for some pickleball action!
Beginner Bash is our newest program created with the beginner player in mind. This is a single 2-hour session that covers the basics of the game including rules and scoring. Then players will break into teams and play a round-robin series of games. This event combines guided play and league play in to one night


NO PARTNER NECESSARY!
Individual players are encouraged to attend but you are welcome to sign up with friends.
This program is taught by Eric Kevorkian, a PPR Professionally Certified Pickleball Instructor/Coach who teaches full-time throughout the Boston/Eastern, MA area. While pickleball is fairly new to many, Eric started his pickleball journey in 1994 and has been able to combine his passion for the game and his love of teaching into a variety of unique learning opportunities for anyone looking to learn or play Pickleball!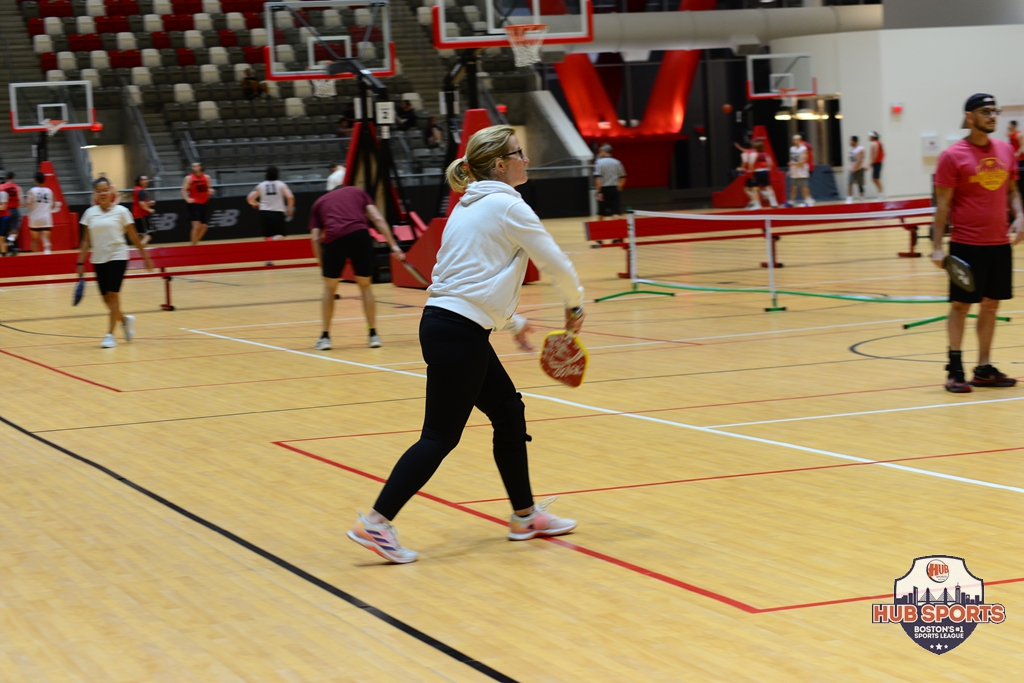 Team Shirts
Game Supplies
Certified Officials
League Prizes
Nearby Parking
---
PLAYER RESOURCES
MANAGING MY TEAM
REFEREE RESOURCES