Pickleball - Thursdays in Brighton ADVANCED League (90 min) (MIXED) - The TRACK @ New Balance
| | | |
| --- | --- | --- |
| Type | Close | Cost |
| Super Early | 02/28/23 | $225.00 |
| Early | 04/05/23 | $225.00 |
| Regular | 04/19/23 | $255.00 |
| | | |
| --- | --- | --- |
| Tier | Expires | Price |
| Super Early | 02/28/23 | $225.00 |
| Early | 04/05/23 | $225.00 |
| Regular | 04/19/23 | $255.00 |
| | | |
| --- | --- | --- |
| Tier | Expires | Price |
| Super Early | 02/28/23 | $525.00 |
| Early | 04/05/23 | $525.00 |
| Regular | 04/19/23 | $595.00 |
All games are played on the beautiful brand-new pickleball courts at The TRACK @ New Balance in Brighton

Games are scheduled on 90-minute intervals. You will play two best of three matches (first to 11) against two opponents per night.

This is an Advanced Mixed League, which includes players rated 4.0 and above.

Teams may play double headers and/or get byes

Individual teams will consist of three (3) players. Full teams can sign up with two (2) people total.

Complete Indoor Pickleball Game Rules [click here]
FAQ'S [click here] & How to manage your team [click here]
Self refereed, no ref fees

HUB Sports Boston Refund Policy [click here]

Full teams get 2 Dri-Fit shirts (S-XXL). Additional shirts are $10 each ($15 for XXL).

Top teams qualify for single-elimination tournament-style playoffs

All league start dates and field locations are subject to change based on the supply and demand of field space and the number of registrations. HUB Sports reserves the right to adjust the league offerings as necessary.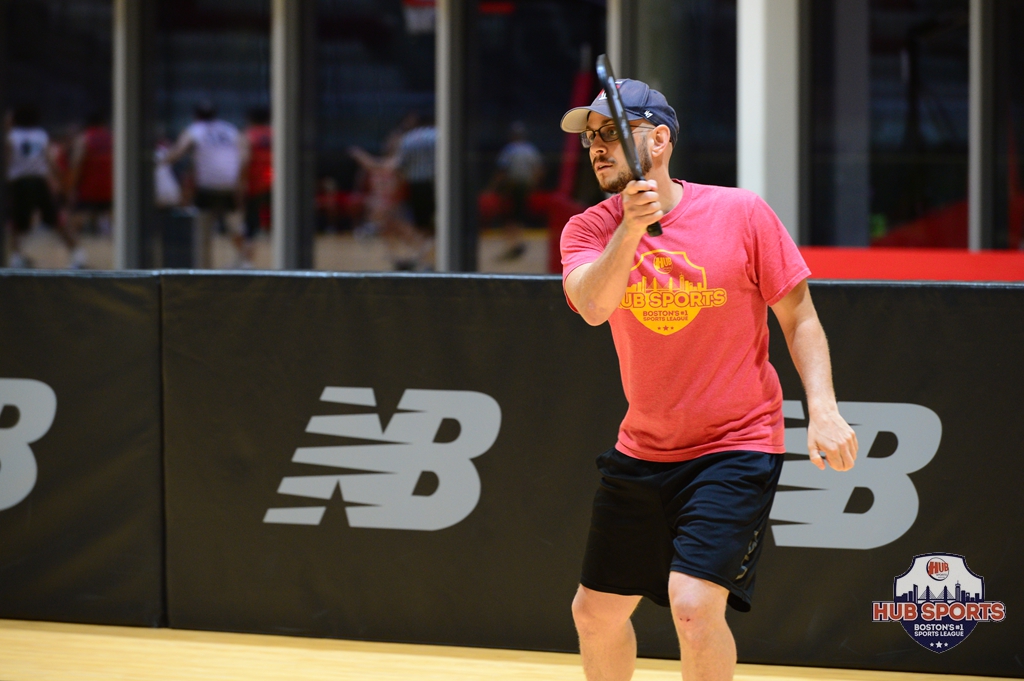 Team Shirts
Game Supplies
Certified Officials
League Prizes
Nearby Parking
---
PLAYER RESOURCES
MANAGING MY TEAM
REFEREE RESOURCES