Softball - FREE Softball Night - Union Point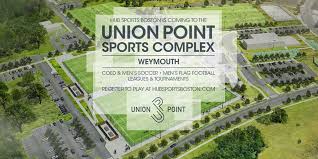 Come on down to join us for a free night of softball at Union Point Sports Complex in Weymouth!
From 8:30-10 PM we'll be offering up some FREE pickup softball to kick-off the 2019 outdoor softball season at the beautiful Unopn Point Sports Complex. Get some cuts in, toss the ball, meet some new people, and even get a game or two in!
This event is FREE to attend just please RSVP above.